Every summer, Kimmel Orchard & Vineyard hosts internship opportunities to help build on our mission of education. Each of the interns develops their own project they can complete on their educational experiences and leave a legacy at Kimmel Orchard & Vineyard.
Here are some of the alumni interns that have completed internships.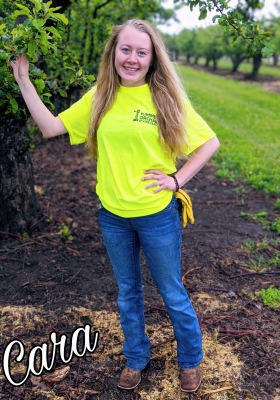 Orchard and Landscape Intern
Hello! My name is Cara Booth. I am the Orchard Operations intern at Kimmel Orchard and Vineyard this summer. I was born and raised in Nebraska City, so I am excited to get back to my roots and maintain the orchard that has been in my life since childhood. I'm a junior studying Environmental Science and Chemistry at the University of Nebraska at Omaha. My role in the orchard will include harvesting the crops, giving tours of the orchard, and a variety of other small projects. Aside from working at the orchard, I enjoy taking care of my own plants, reading, and baking!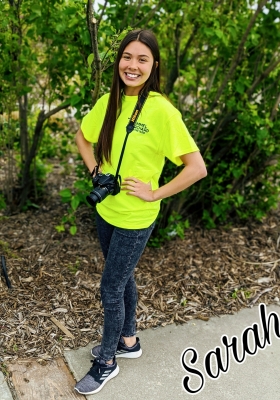 Business & Marketing Intern
Hi everyone! My name is Sarah Betts, and I am the Business and Marketing intern here at Kimmel Orchard. Originally from Omaha, Nebraska, I am a junior studying Advertising and Public Relations at the University of Nebraska-Lincoln. In my spare time, I enjoy playing tennis with family and friends, painting canvases, and eating ice cream of all flavors. For my position, I am excited to run the Instagram account, create different videos about the events going on at the orchard and advertise why Kimmel Orchard is such a special place. I have grown up going to Kimmel Orchard with my family, so it is so special being in this position and seeing a whole different side of things!