Welcome to the Kimmel Orchard Staff page. Please scroll down to find out more information about each of our talented staff members and their role.
Kimmel Orchard Staff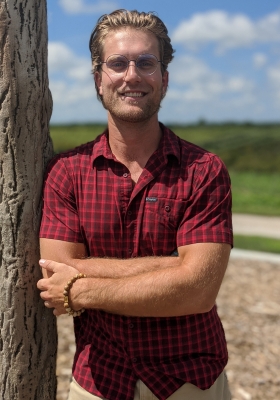 Since July 2020, Dusty is the Kimmel Orchard and Vineyard General Manager. His responsibilities include managing all aspects of the Orchard and Apple Barn. Dusty is a native of Lincoln, Nebraska, and graduated from the University of Nebraska-Lincoln with a Bachelor of Science in Hospitality, Restaurant, and Tourism Management. Dusty served in the Nebraska Air National Guard as a fire engine mechanic for six years.  He has had numerous opportunities and adventures nationally and internationally managing special events. In his free time, he enjoys outdoor activities including camping and disc golf. He is a huge fan of comic books and superheroes. One last fun fact, he knits stocking hats!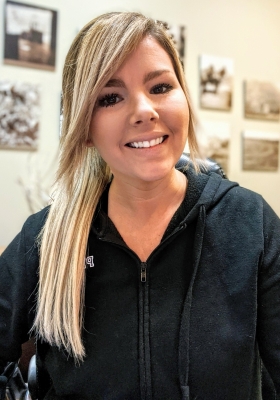 Shayna has been with the Kimmel Orchard team since February of 2019. She is in charge of managing social media, our website, advertising, tour planning, event promoting and planning. She grew up close to Nebraska City at an acreage in Syracuse and graduated from Syracuse High School in 2010. She then went to SCC in Lincoln and graduated with an Associate's Degree in Office Professional. She enjoys playing sports, hunting, fishing and being in the outdoors.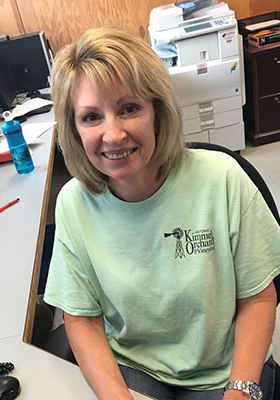 Carol works part-time in our business office and she helps in the Apple Barn during festival weekends. This is Carol's third season at Kimmel. Originally from Blair, Nebraska, she attended the University of Nebraska–Lincoln after high school. She remained in Lincoln until a few years ago, when she married a Nebraska City farmer, David, and made the big move to the country. After being a "city" gal all her life, she was a bit apprehensive about the change in lifestyle (apparently, she's watched one too many episodes of Green Acres), but she absolutely loves the country life and the small-town feel of Nebraska City. In her free time, Carol enjoys gardening, doing yard work, helping her husband with farm work and spending time with the newest addition to the farm—11 kittens!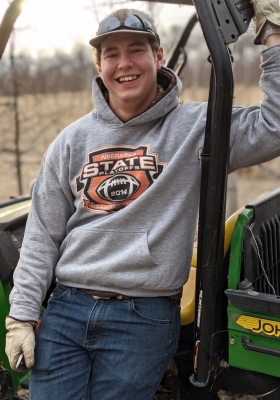 Assistant Orchard Team Leader
Jon is a part of the Orchard Field Service Team Leader. He has worked for the Kimmel Orchard for three years as a seasonal employee. He grew up in Ogallala, NE and graduated from Ogallala High School. He then moved to Peru, NE and studied Wildlife Ecology and graduated with a bachelors degree from Peru State College. In his free time he enjoys hunting and spending time in the great outdoors. Jon loves being outside and is excited to learn all the ins and outs here at Kimmel Orchard!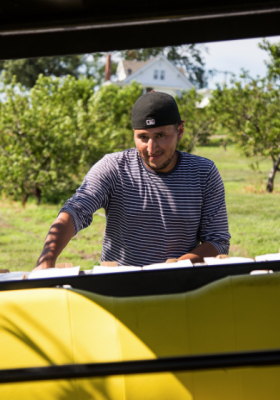 Carlos Serrano has been working for Kimmel Orchard since April of 2012.  Carlos is part of our orchard Field Service Team. This team works hard on maintaining the beauty of the orchard.  Carlos has years of knowledge and experience in all the various crops & trees in the orchard. Carlos is an extremely hard worker and takes a lot of pride in his job.  When Carlos isn't at Kimmel he enjoys playing soccer and watching movies.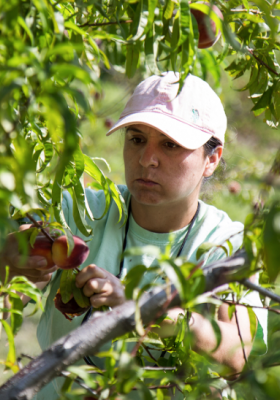 Mayra Rodriguez has been a Kimmel team member since 2015.  She and her husband Jesus both enjoy working at Kimmel Orchard.  Mayra has a wide variety of jobs she does for the orchard. Some of these include: helping with picking, making apple doughnuts, cleaning, stocking, and various other tasks.  Mayra is the mother of 4 boys. The ages are 15, 14, 11, and 9 years old. Mayra and Jesus stay very busy with their children and attending their various events.