Not only can you learn about how a wide variety of products are made from the fruits and veggies grown in the Kimmel Orchard, you can take them home with you! These tasty treats are available in our produce market year-around and in the Kimmel Kitchen as available. Be sure to stop in and stock up on your next visit.
What's better than a refreshing cup of chilled cider on a warm summer day? Perhaps a tall, warm glass cider on a chilly winter evening. Get in on the action: Visitors can watch cider making demonstrations in the Apple Barn from September to November. Free smells included!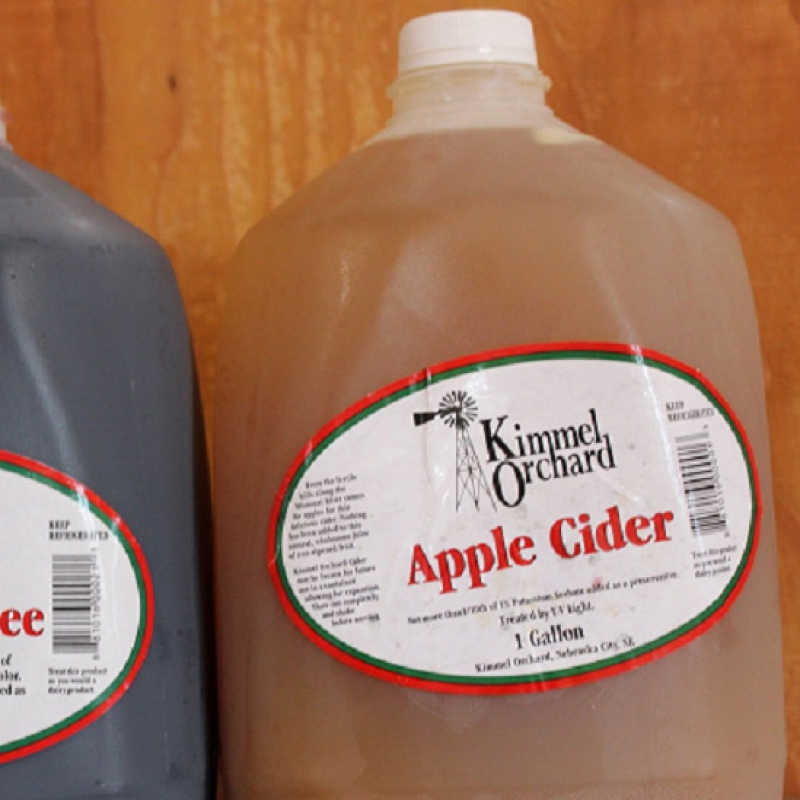 Our cider is made from freshly picked orchard apples processed on-site by squeezing the juicy goodness out of sweet and tart apples. Nothing is added—it's purely delicious and available year-round.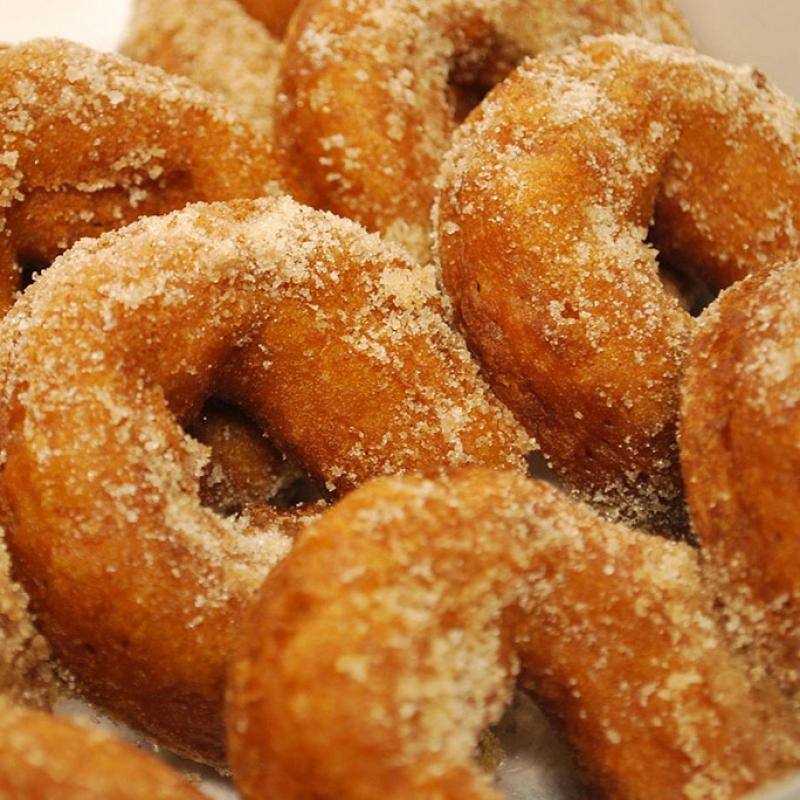 Smells and tastes like heaven—our apple doughnuts are a mouthwatering breakfast or snack. The recipe was perfected in the Kimmel Kitchen and they're made fresh every weekend!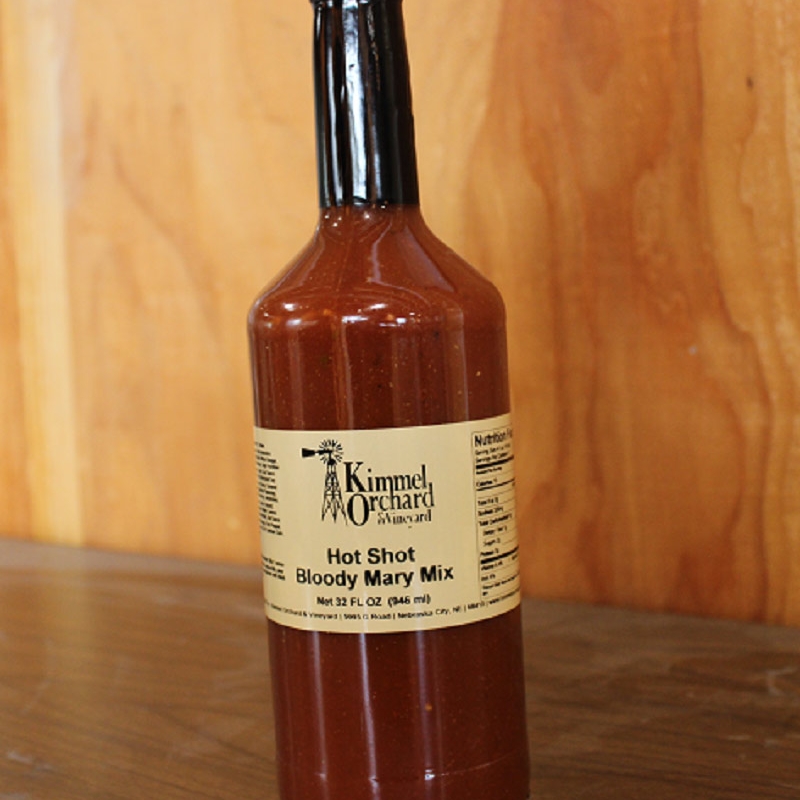 Add the perfect flavor to your favorite drink with our signature bloody Mary mix!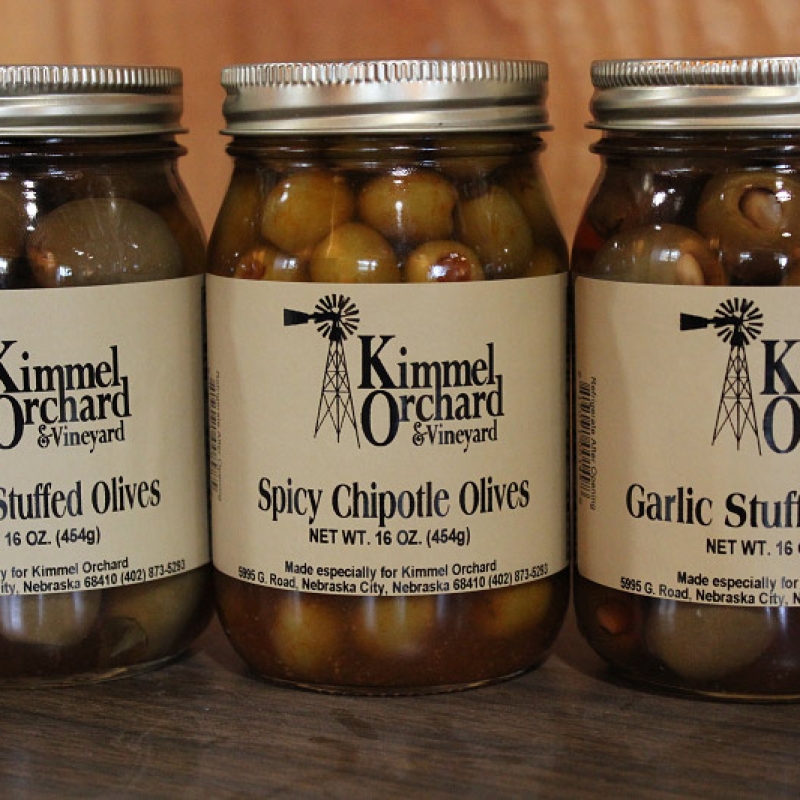 Between our Stuffed Jalapeño, Spicy Chipotle, and Garlic Stuffed olives, we have flavors everyone will love!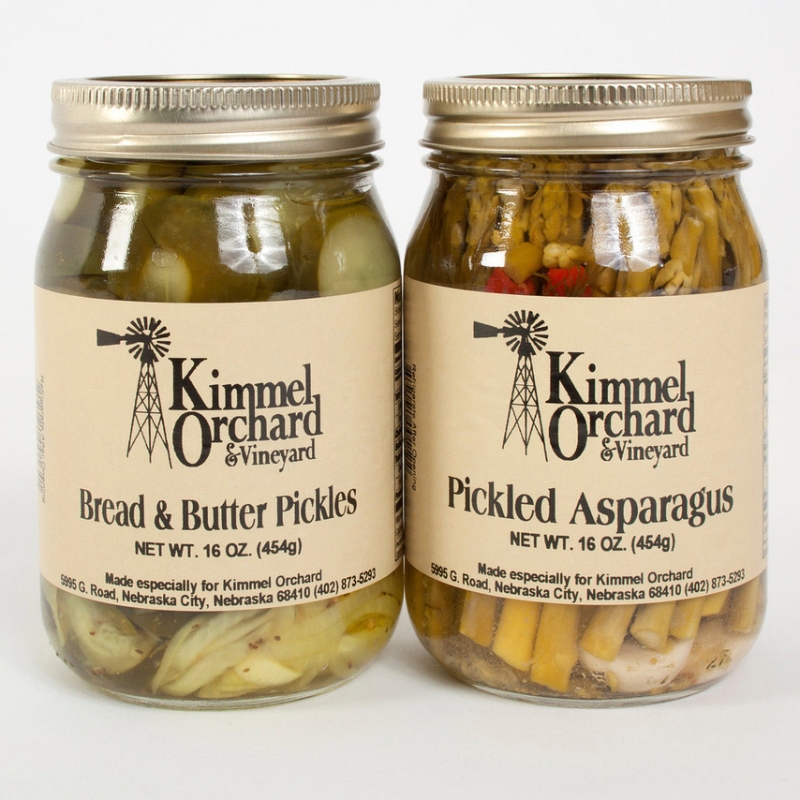 Spicy quail eggs, pickled asparagus, dill pickles, marinated mushrooms and so many more tasty healthy treats!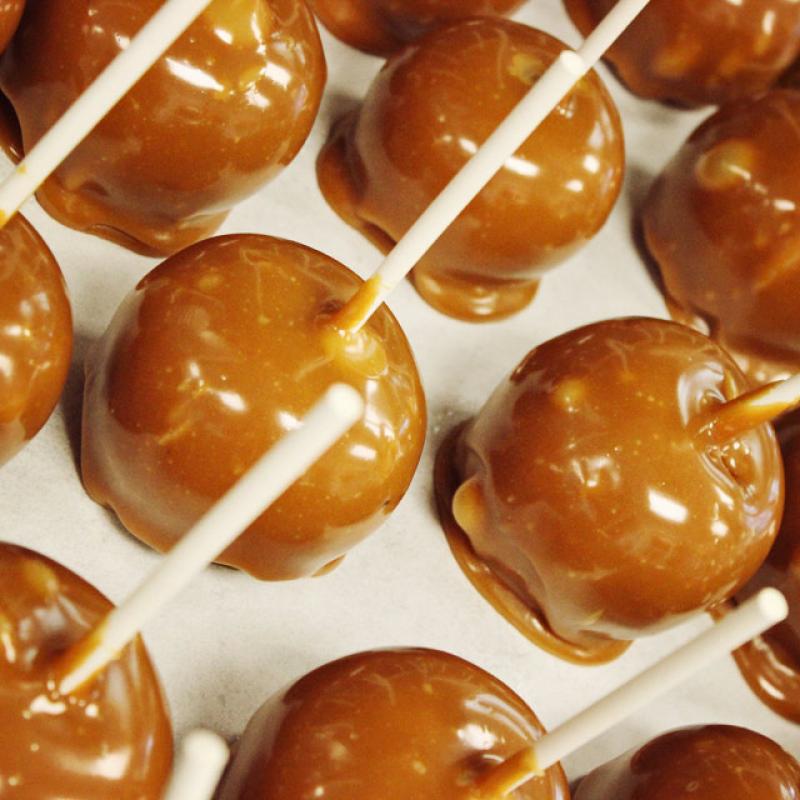 This seasonal sweet treat is an orchard classic, available September – October. Just the right mix of health and happy from our apple fields to you.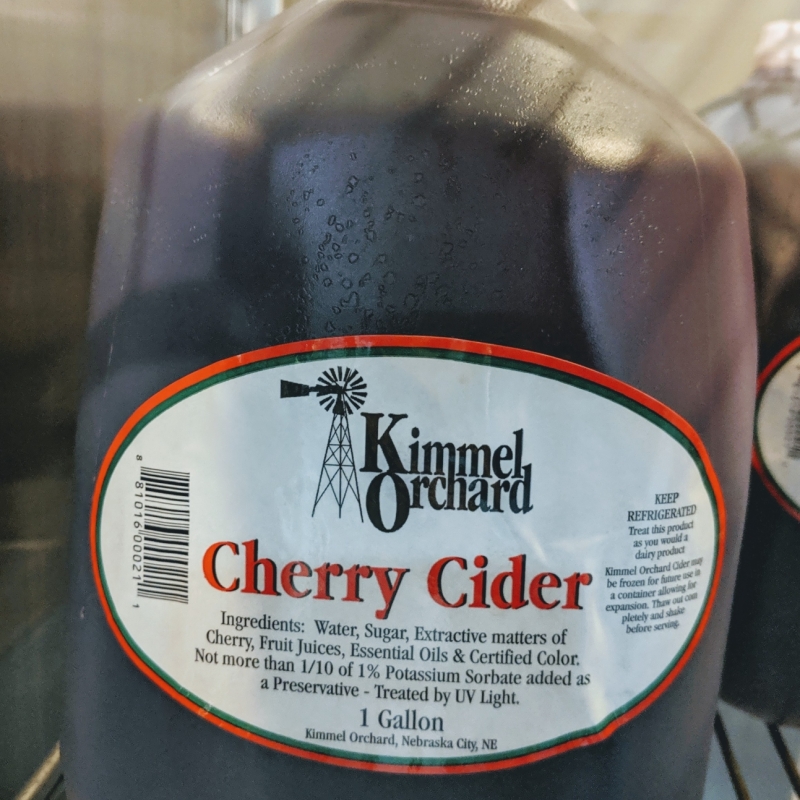 It's hard to believe something that tastes this good can also be so good for you! Made from the same tart Montmorency cherries found growing in the Orchard, this delicious cherry cider is packed with antioxidants that will have you coming back for more.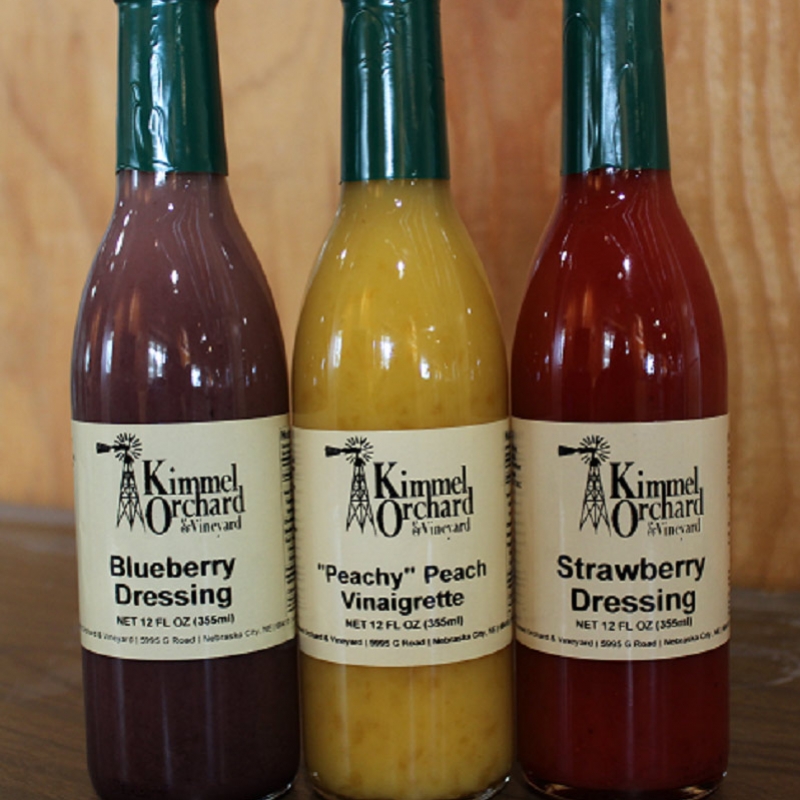 Drizzle these dressings on your salad or use as a dip for just about anything. Blueberry and strawberry dressing and peach vinaigrette add sweet flavors to your kitchen.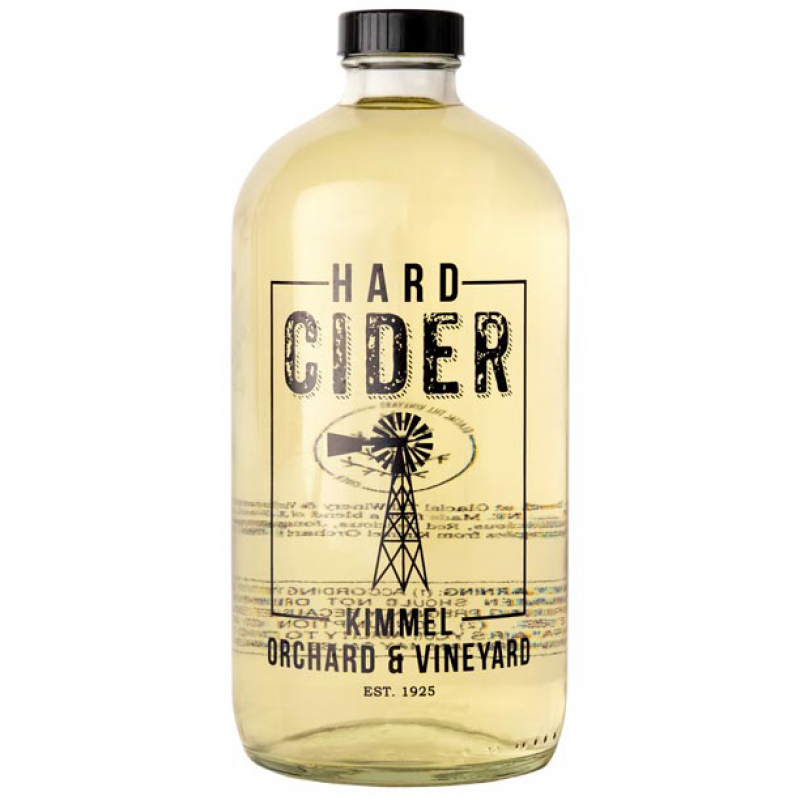 We've partnered with a local winery to give our apple cider a bit of a kick for the 21-and-over crowd looking for a refreshing way to unwind. Enjoy a glass at the orchard or purchase a growler to take some home.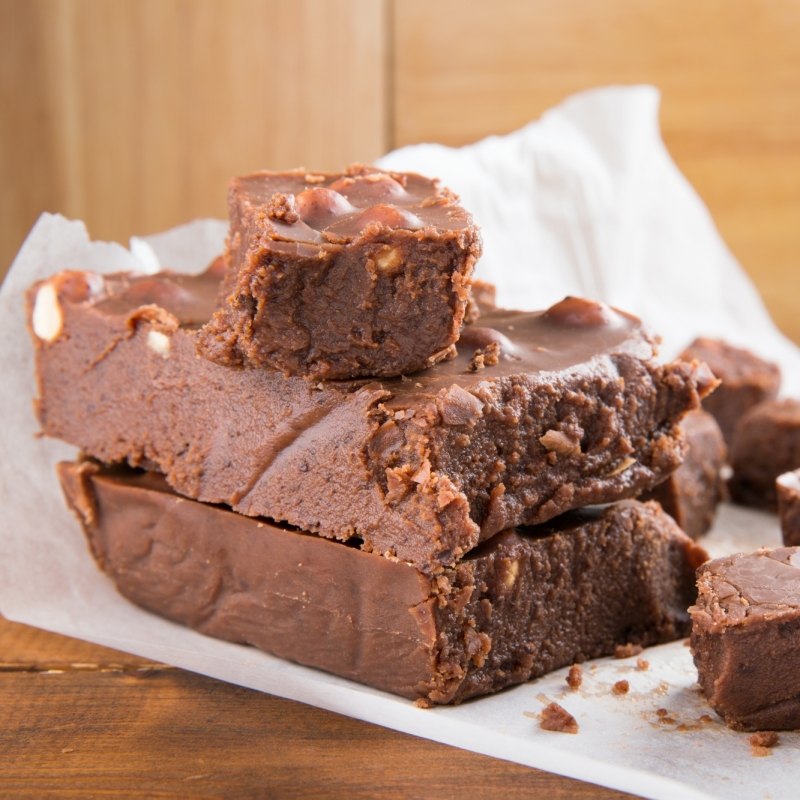 The perfect gift for family, friends, coworkers and (especially) yourself, our homemade fudge is to die for.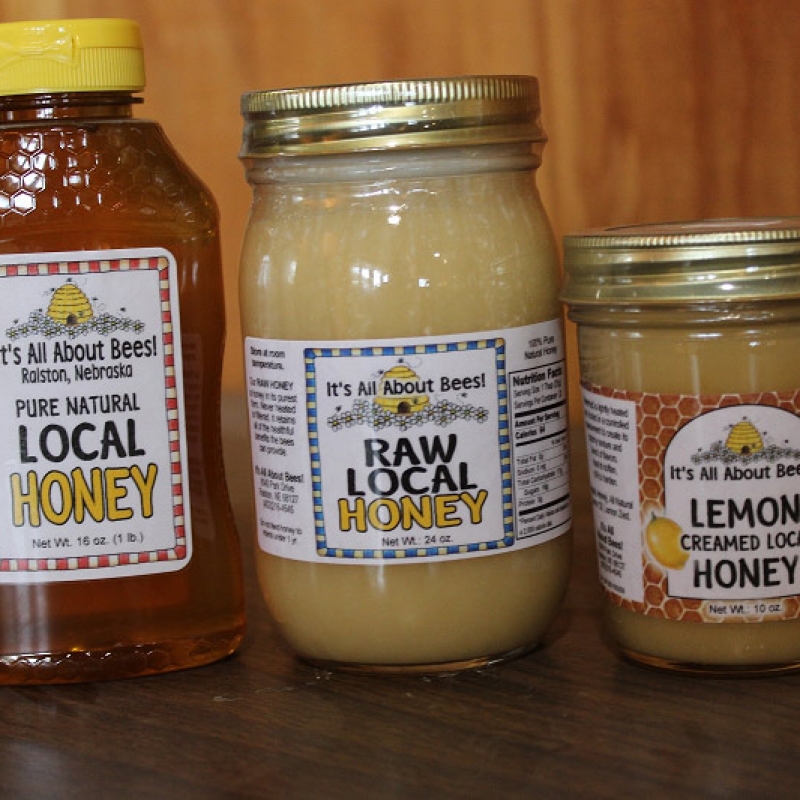 It's All About Bees! makes honey from local bees in Ralston, Nebraska and we are proud to carry their products in our Apple Barn Market.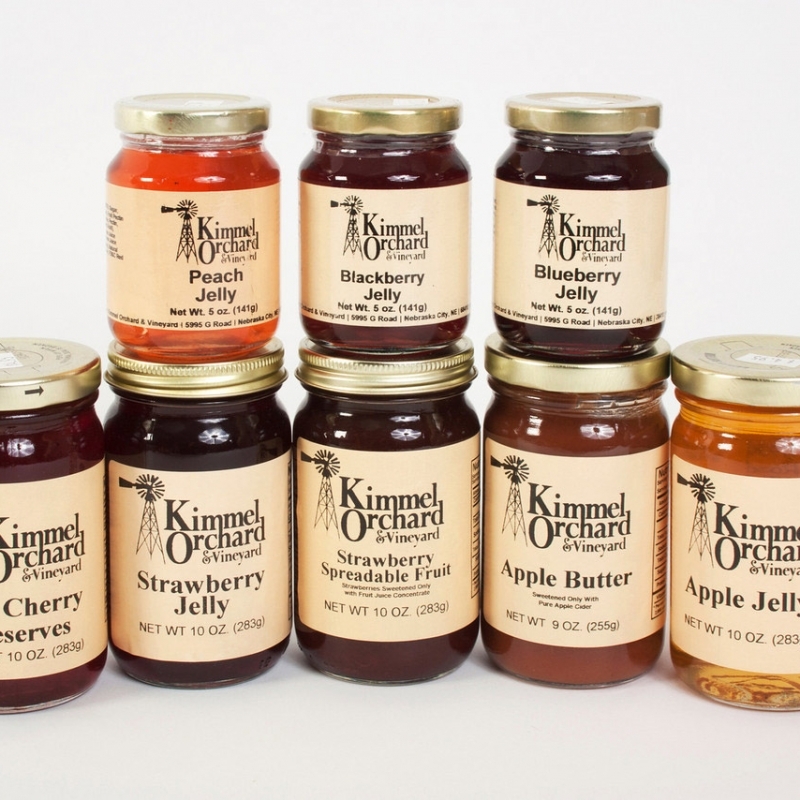 These jars of spreadable goodness are a delicious addition to pancakes, toast, piping hot biscuits and more. Fruit is our jam, which is why we offer a variety of regionally produced selections such as peach, plum, strawberry and cherry. We're proud to support this quality jam producer by offering this product in our Apple Barn. Grab some today!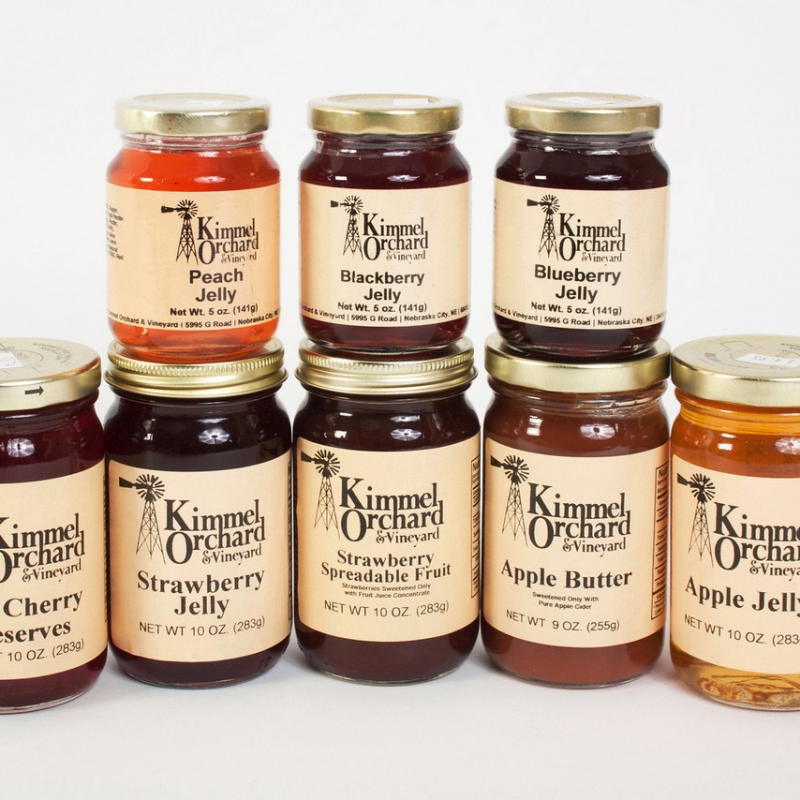 Our jam producer also makes a mean jelly. Forget chunky fruit and opt for the smooth, silky, spreadable treat that makes any meal or snack even tastier. There's a variety of regionally produced fruit flavors to choose from.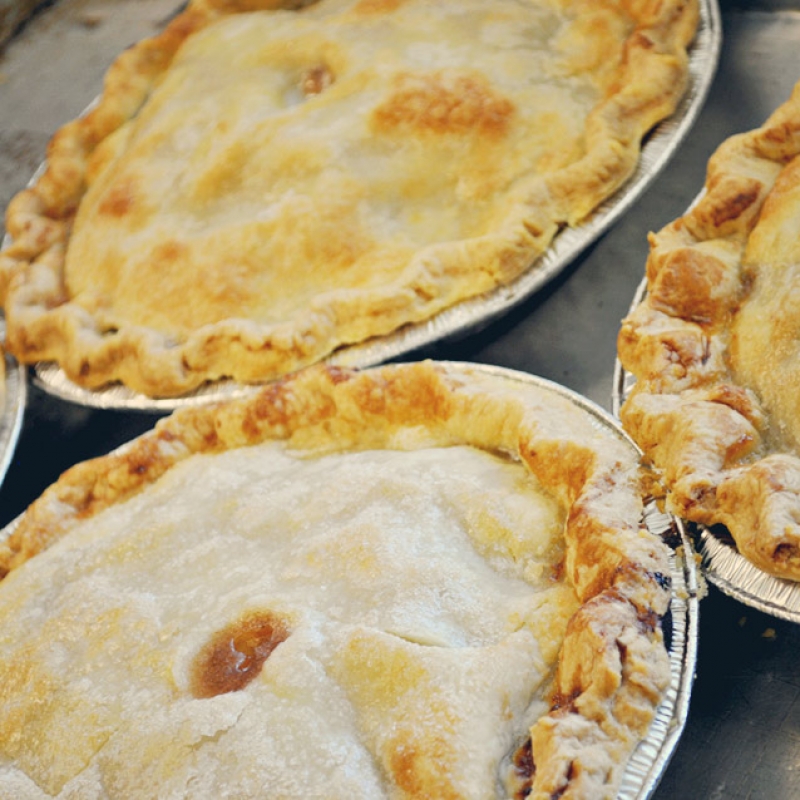 Our delectable apple pies begin their journey to your belly from—you guessed it—the orchard. We spend about 15 minutes peeling, slicing and coring each 100-apple batch (about a bushel) in preparation for freezing. Pies are made at Stauffer's on Fridays and sold on Saturdays and Sundays during our busy season in September and October. Each Kimmel apple pie is chock-full of fruit and awesome goodness. Don't forget the ice cream!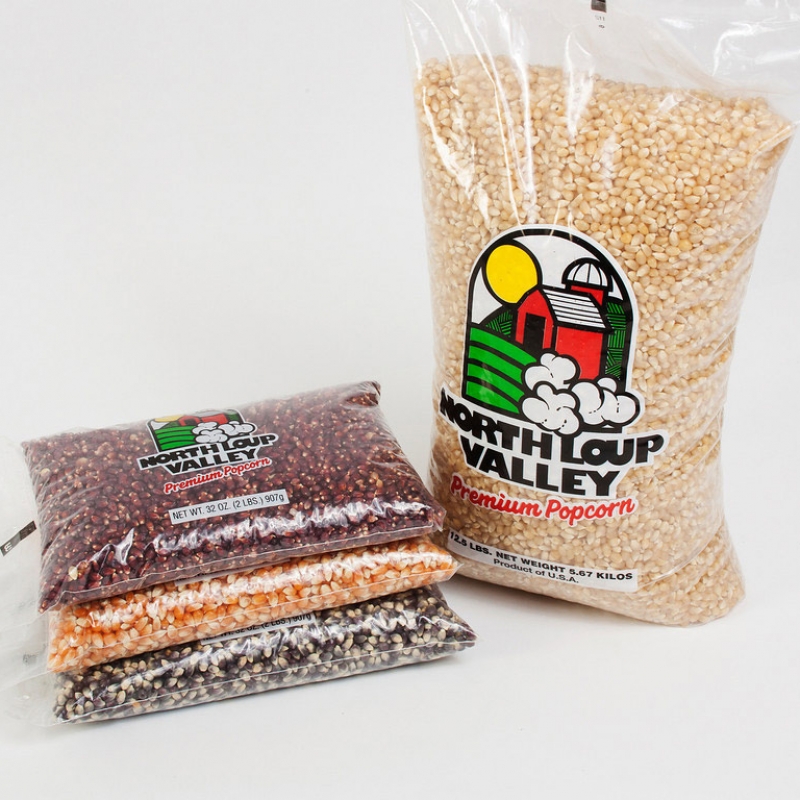 Straight from Popcorn County, USA, we bring you North Loup Valley's Premium Popcorn. Perfect for any occasion and grown right here in Nebraska.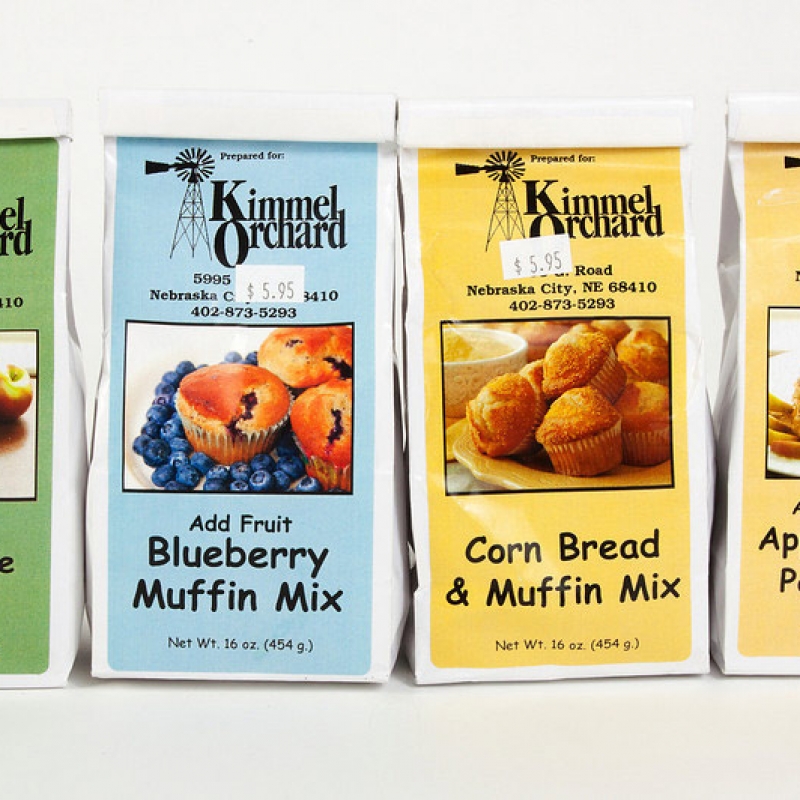 Make the magic yourself with our pre-made mixes! Muffins, Dutch apple pies, and apple cinnamon pancakes are waiting to be baked in the comfort of your kitchen.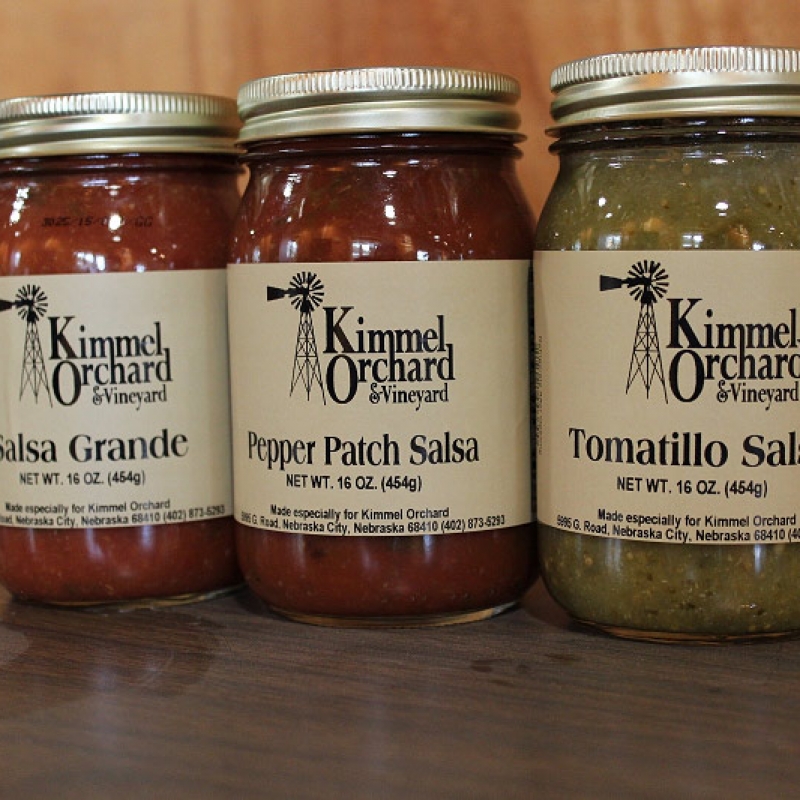 From spicy to fruity, these salsas are sure to be a hit on tortilla chips, Mexican dishes and even eggs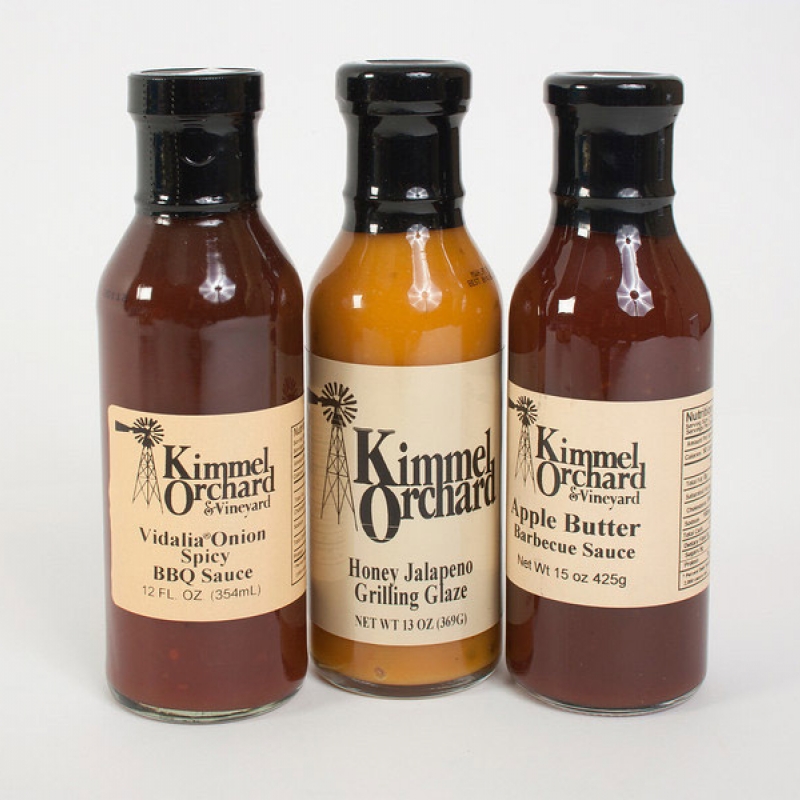 Spice up your next barbecue with a host of different sauces, including our sought after cherry barbecue sauce!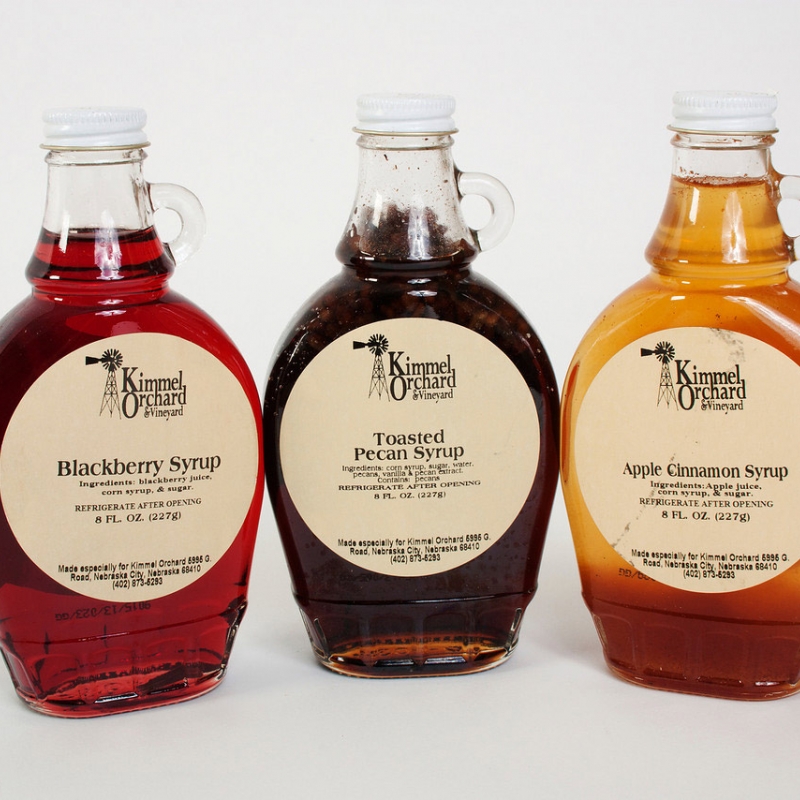 These naturally-made flavored syrups are the perfect addition to any pancake or waffle! Choose between sweet apple cinnamon, savory toasted pecan, and tart blackberry.