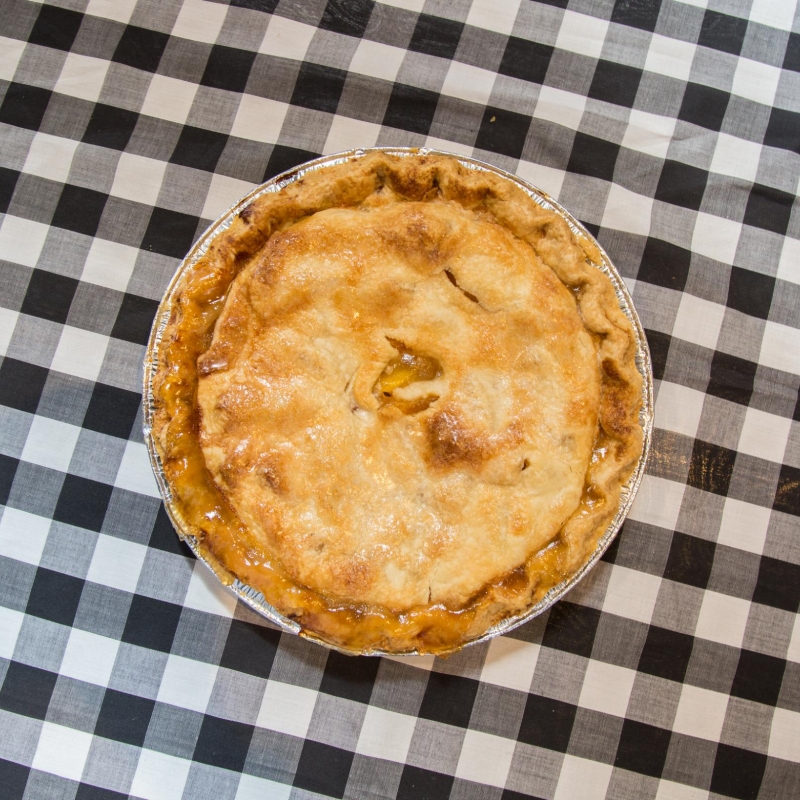 Granny Smith's Caramel Pie
7 Granny Smith Apples
1/2 cup butter
3 tablespoons flour
1/2 cup granulated sugar
1/2 cup brown sugar
1 teaspoon cinnamon
1/4 cup water
1/4 teaspoon nutmeg
1 teaspoon vanilla
2 pie crusts
Peel 7 Granny Smith apples, remove core and slice evenly. Place in large bowl.
Preheat oven to 425 degrees.
Over medium heat on the stove top, melt 1/2 cups butter. Add 3 tablespoons flour and whisk until thickened. Add the 1/4 cup water, 1/2 cup brown sugar, 1/2 cup granulated sugar, 1 teaspoon cinnamon, 1/4 teaspoon nutmeg and 1 teaspoon vanilla extract. Whisk until blended and let simmer for a minute.
Remove mixture from heat and mix with the sliced apples in the bowl and mix well. Set aside a small amount of sauce mixture to put on top of the pie as a drizzle.
Pour apples into pie crust.
Using the second pie crust, make a lattice or any other design now to cover over top using the pastry wheel.
Pour the remaining sauce that was earlier set aside on top of crust and cover pie with foil.
Put pie into oven for 12 minutes. On the rack below pie, set a baking sheet down to catch any pie drippings.
After 12 minutes, reduce heat to 350 degrees and cook 50-60 minutes.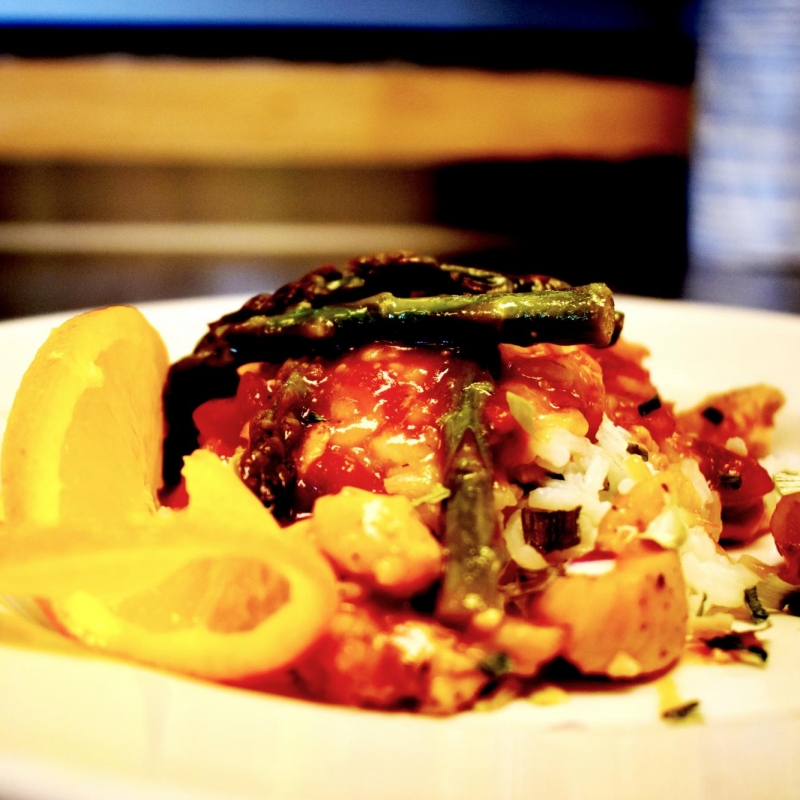 3-4 chicken breast (cut up)
1 bundle fresh kimmel asparagus (cut up)
1/4 cup vegetable oil
1/2 orange (squeezed)
1 jar kimmel orchard medium orange salsa
1/2 tsp orange peel
2 cups water
1 3/4 cup long grain rice
1 tbsp kimmel orchard shallot & leeks seasoning
In a large fry pan, heat 1/4 cup vegetable oil, add cut up chicken and cook until no longer pink. Add jar of medium orange salsa and mix. Add asparagus, orange juice, orange peel. Cover and cook. Add cooked rice and fluff with fork. Cornstarch may be needed if thicker sauce is desired.